Brian Hennessy. An Australian in China. December, 2019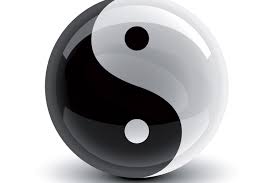 A bi-cultural Christmas in Cairns
_________________________________________________________________________
Chinese-Australian couples
A subset of Oz
gathering together at Christmas on a hot summer afternoon in Tropical North Queensland
Enjoying a mini-banquet on a circular table in a boxed residence adjacent to the Esplanade
Looking across the Cairns Inlet toward a jutting Cape Grafton pointing toward Green Island and the Great Barrier Reef
Fitzroy just around the corner. A continental island with yellow beaches, fringing reefs, and a 360 view from the top
A Wet-Tropic escarpment behind. Pushing toward the warm shimmering blue of the Coral Sea
Beats a crowded Middle Kingdom metropolis every day.
Ladies photographing the food and each other. Giggling. Speaking loudly. Toasting everyone's health in turn: 'Ganbei!'
Cultural symmetry for a few hours in a small Australian city a long way from home
Happy to be here
with their Western husbands and their nice apartments, and a lifestyle recorded on WeChat – Chinese social media 
Plonking more food in my bowl when I am not looking
Sharing delicacies and the occasion
Ozmen more circumspect. Wry humour.
A social duty rather than a celebration. Later,
out on the balcony where the cricket is on, a salted Northerly cools the afternoon
Raising a glass with a more restrained 'Cheers, mate' and commenting in the vernacular
'Howzat!' …as an Oz quick nails a tailender on the pads. LBW.
No translation needed
A few more drinks and one bloke broaches the subject of bi-cultural marriages.
Experiences are shared
Coping strategies are noted
Then it's back to the cricket while the ladies laugh and gossip around a mah-jong table inside.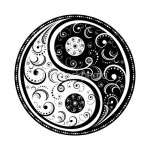 Write a comment
You need to login to post comments!